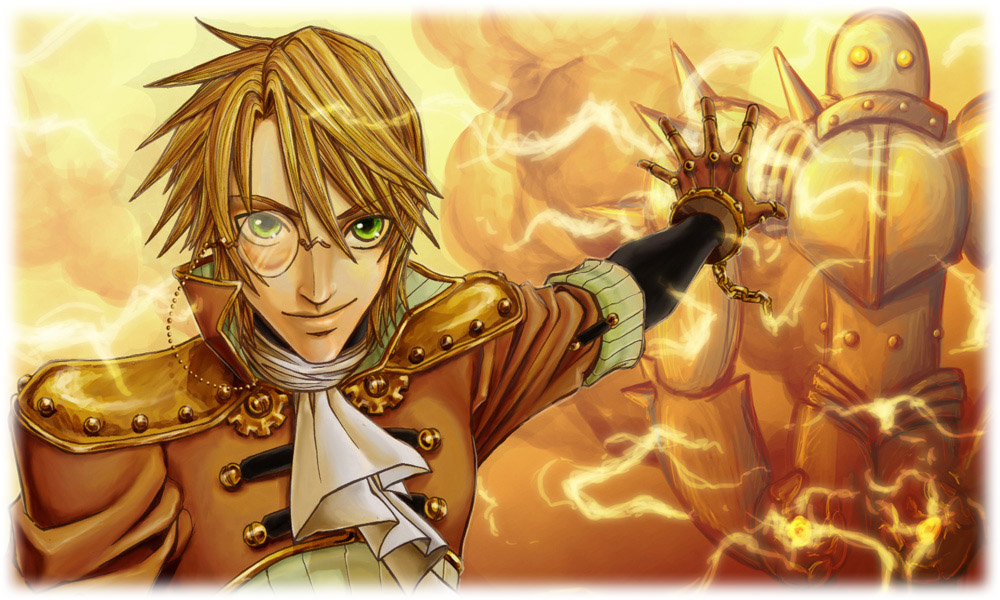 The Chronicles of Terrene are a collection of tales that happen on and around the planet of Terrene, and (later in the timeline) the inhabited alien planets of Ogrun Na and Selook.
Terrene is a steampunk setting which combines aether and science to create such wonders as space worthy steamships, colossal robots and magical artifacts. It is co-written by Astra Crompton and Kenton J Moore.
The storytelling begins with Kenton's series of
Legends
books focused on the Kingdom of Hai'leigh, then his series of
Kingdom at War
books which run concurrently with the co-written
Aether Beacon
radio play, and on into "modern day" Terrene, which includes the short stories written by Astra, such as
Black Jack Finnegan
(
Dreamscapes
).
A combination of sci-fi, steampunk and supernatural elements blend to create an imaginative and adventurous world of antiheroes and mad scientists, monks and duellists. It has inspired RPG play, short stories, novels, radio plays and game design.


Follow the adventures of the airship IAS Cirrus through the Aether Beacon Radio play! A new episode airs every month!