I offer three categories of freelance commissions: Writing & Editing, Illustrations, and Consulting.

Writing & Editing Services: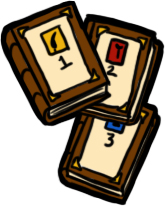 Writing services are completed to your brief.
Give me your topic, word-count goal, and whether it's needed for print or digital delivery (different techniques work better depending on format).
I'll provide you with a rough draft in DOCX, PDF, or Google Docs format as you prefer. After your initial review, I can implement any changes you request.
My specialty topics include:
genres: fantasy, historical fiction, LGBT+, speculative, erotica, romance, mystery, children's
blog posts: all things worldbuilding, publishing industry topics, inspiration, busting writer's block
writing on writing: coaching, craft, editing, process, revisions
short stories for anthologies and magazines.
back cover copywriting
outlining and storyboarding
RPG modules and development
murder mysteries
Editing services will rework or polish existing text. I work with you to ensure that your unique voice is retained.
Depending on the needs of your text, this may include:
manuscript evaluations (reviewing and reporting on story, pacing, character, worldbuilding)
developmental editing (developing the content)
structural editing (reorganizing content and improving delivery)
stylistic editing (for jargon, clarity, consistency, appropriate tone for your audience)
plain language editing (converting text to be more accessible to certain audiences)
copy editing (for errors in grammar, spelling, usage, formatting inconsistencies)
Please note that niche topics like hard science or advanced medical texts are not my specialty.
Review the pricing info to book your freelance writer.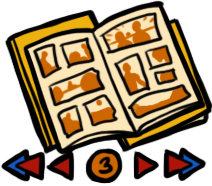 Illustrations services range from concept sketches to completed full colour images. My style is primarily hand-drawn, blending traditional techniques with digital media.

You can find samples of my work in my portfolio.
I work from written descriptions well, but if you have reference images or photos, you're welcome to include these with your brief.
I provide pencil sketches first, implement any revisions you request, then provide the digital (or traditional media) inks. You have a second opportunity to request any minor changes at this stage, and then I begin colours. I will usually send WIP (work in progress) previews as I work through the colours, which gives you further opportunity to ask for changes.
The final image(s) will be in high resolution digital format (300dpi). Depending on whether the work is intended for online or print, I'll work either in RGB or CMYK. You will receive several file formats to give you the most flexibility for use. Should you need a specific type of file format, just ask.
Some of my specialties include:
Character Portraits
Children's Books
Concept Design
Logo/Mascot Design
Maps
Tattoo Design
Review the pricing info to book your freelance illustrator.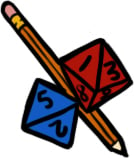 Consulting services include face-to-face discussions, take-away handouts, and free-form discussion.
We will outline your goals, identify the sticking points that are preventing you from reaching them, and develop an action plan to achieve success. This will usually include problem solving, further discussions, curated resources, and exercises to get your creative juices flowing.
Depending on your needs, these can be booked either in hourly or event-based sessions. Ask about group rates or convention pricing. If you refer a new client, you may be eligible for a credit towards future services.
Some of my specialties include:
Creativity coaching
Story development
Panels and presentations
Workshops
Worldbuilding assistance
Review the pricing info to book your creative coach.

All my services include a complimentary assessment so that we can determine your needs, the scope of your project, and recommendations for your next steps. During this assessment, we will discuss your vision and how I might best support you. I'll then provide you with an estimate of the time and cost required to complete the work.
Once you have purchased a service, we will set a due date for completion. I book my queue 1 to 3 months in advance. If you need something rushed, I may not be able to take the job but if I can, rush fees will apply.
Your service also includes 2 checkpoints to ensure that the development matches with your vision, during which you can request adjustments. Please note that if you request changes outside the scope of the initial assessment, it may incur additional costs. Clear communication is at the heart of a strong relationship.
From my experience, this process ensures accountability. You will always know when you can expect delivery and where we are in the process. It also means I can minimize the amount of changes required—which saves me from redoing work and saves you money.
If you have any questions, please contact me.