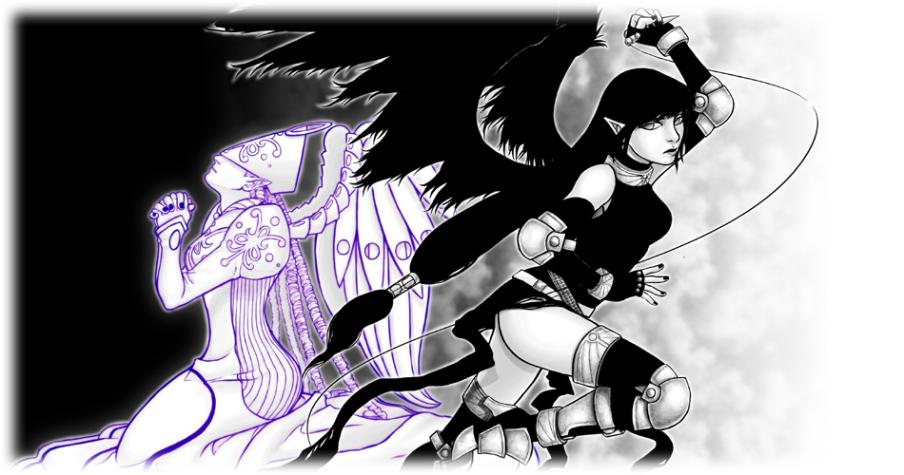 Angel*Down is a post-apocalyptic story of redemption.
It follows Tahariel, a Fallen Angel, in her quest to find and slay the Seven Angels of Virtue sent to Earth to redeem mankind.
Their failure has presented Tahariel with the chance to atone for her own past transgressions and be once again welcomed into Heaven. The road to redemption will be bloody and fraught with sorrow, forced to unmake her own sisters.
The question Tahariel must answer:
what price are we willing to pay for forgiveness?



Angel*Down
(Vol.1)
Chapter One: TIME
&

Chapter Two: FORGIVENESS

ISBN:
978-1463757083
Format:
8" x 10" softcover
Pages:
36
Price:
$20.00
Purchase direct from
CreateSpace
.