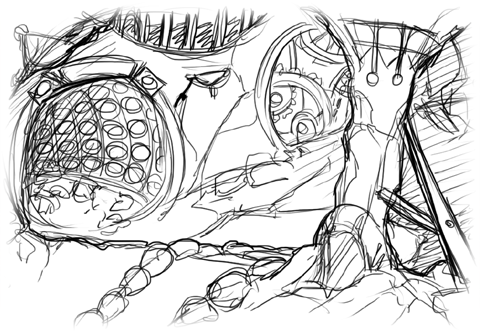 "Hard labour stengthens the body the same way
Alchemy enhances the mind and family expands the soul.
One requires all three to lead a happy life."

~Mer Xi, Philosopher Laureate of Kyar Xion
Val Nyes is the northern most of the Western Continent countries. Long a peaceful nation, the Val Nyes often take the role of impartial mediator, but they have also been arms dealers, smugglers and freers of slaves. Their long-standing democratic government enabled the first pan-race Rights of Mortals charter that outlined the basic rights than any free person required to live an equal and dignified life. Their underground tunnels and cavern cities have long been an engineering marvel, and this architectural style has contributed to the development of their race, national exports and culture as a whole.
Their small, operose people are the shortest of the sentient races in Ul-Zaorith, with stout builds well-suited to long hours of labour and low lighting. They are unique as having a racial-wide aptitude for the technique of the gear-driven science of Ore Craft, though they possess no Racial Ability.

Click below to visit the wiki for either race or country.