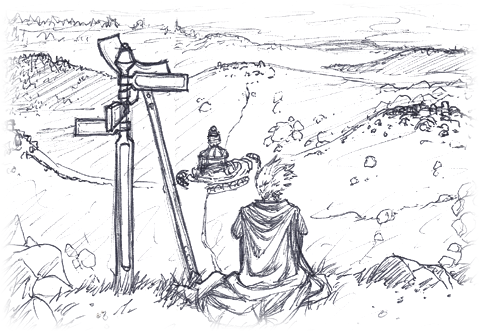 "In an Age that can no longer produce True Heroes,
my standards on what constitutes a 'hero' have sharply risen."

~Ahd'ar'ohk, God of Heroes & Legends
While technically separate from either continent, the Da'fer Archipelago, which exists in the midst of Ul-Zaorith's largest ocean, is sometimes considered elusive Western territory. The islands belong to Ahd'ar'ohk and are greatly protected from unwanted visitors. As the God of Heroes and Legends, Ahd'ar'ohk does much to disuade visitors; the first mark of a Hero who has trained with the Great Mage is the sheer act of finding the place at all.

Click below to visit the wiki.