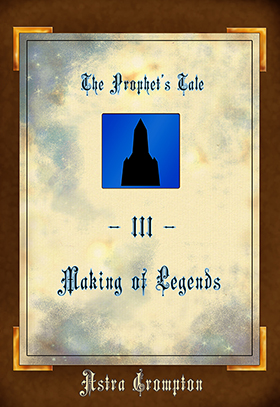 Synopsis:
Kigäli Ebarät has escaped from the Battle of Heroes and returned home to the East. Left behind are the ruins of his forces and the shame of his defeat. No one on the Eastern Continent need know as he and his new concubine, Im'n'cria, can tell the adventure however they see fit.
Until Bimear Sasharr and an extensive delegation from the Western Continent arrive on the ghostly sunken ship of Kigäli's ancestors. The East has no choice but to listen, and with their messages, the world has suddenly been made larger. How will these disparate races come to terms? Can peoples so different find common ground despite sharing no history, no religions, no languages?
Amidst political intrigues and new treaties, Sasharr comes to Kigäli with a terrible secret. Now these old foes must work together to preserve the welfare of the future against the gathering storm. Like the Great Mage before them, these True Heroes must sacrifice everything to ensure their Prophecy endures.


In this Making of Legends, a mighty few will change their world forever
.
Notes:
Book Three of The Prophet's Tale trilogy, an Ul-Zaorith novel.